Multiple sclerosis affects many persons across the globe, and it is considered one of the most widespread neurological conditions affecting young adults. But, to the point, can medical marijuana help your multiple sclerosis? It can! While no conclusive treatment exists, there are ways one can minimize the symptoms of the condition, and one such way is smoking medical marijuana. You can learn about the special kinds of Multiple Sclerosis cannabis that help fight this disease.
This demyelinating disease progressively damages the covers that insulate the nerve cells in the spinal cord and brain. This leads to the disrupted communication within the nervous system. The resulting effects vary from physical problems like muscle weakness, to mental and psychiatric issues such as blindness, lack of coordination, and troubles with perception.
It typically affects those between ages 20 and 40 and, so far, the root cause or rate of progress remains difficult to determine.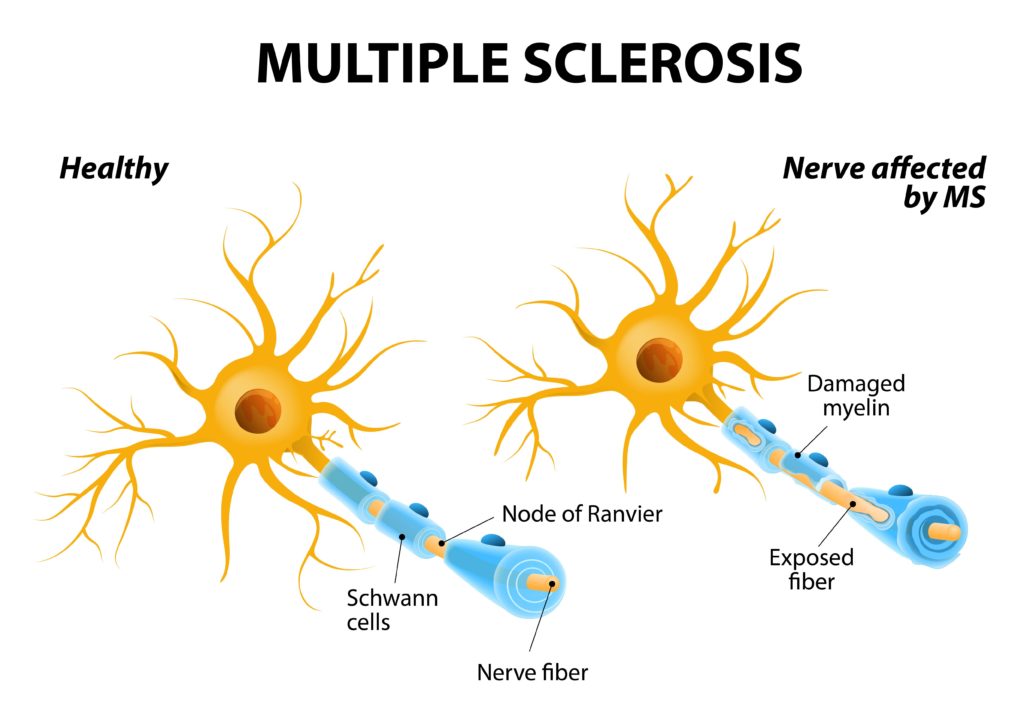 Many cases end up undocumented, so there are not many solid numbers to give a precise figure. Despite this, there's an estimate of approximately 2.5 million cases in the world. Just in the US, 200 new cases of MS are diagnosed per week.
Mind that I'm explicitly referring to medical weed, not it's funny cousin, recreational weed. In our shop there are many kind of it!
There are two key differences between medical weed and the recreational type. The first and most important difference: medical weed has less THC.
"Medical weed" refers to a specific strain of cannabis that is bred to contain the lowest amount of THC possible. Without it, you can't possibly get high from smoking weed.
The second difference: medical weed has more CBD. This is cannabidiol, another chemical compound of cannabis, but without the psychoactive mumbo-jumbo of THC.
Medical weed is often bred to have a considerable amount of CBD. By nature, CBD isn't only incapable of getting you high, but it also suppresses THC's psychoactive properties.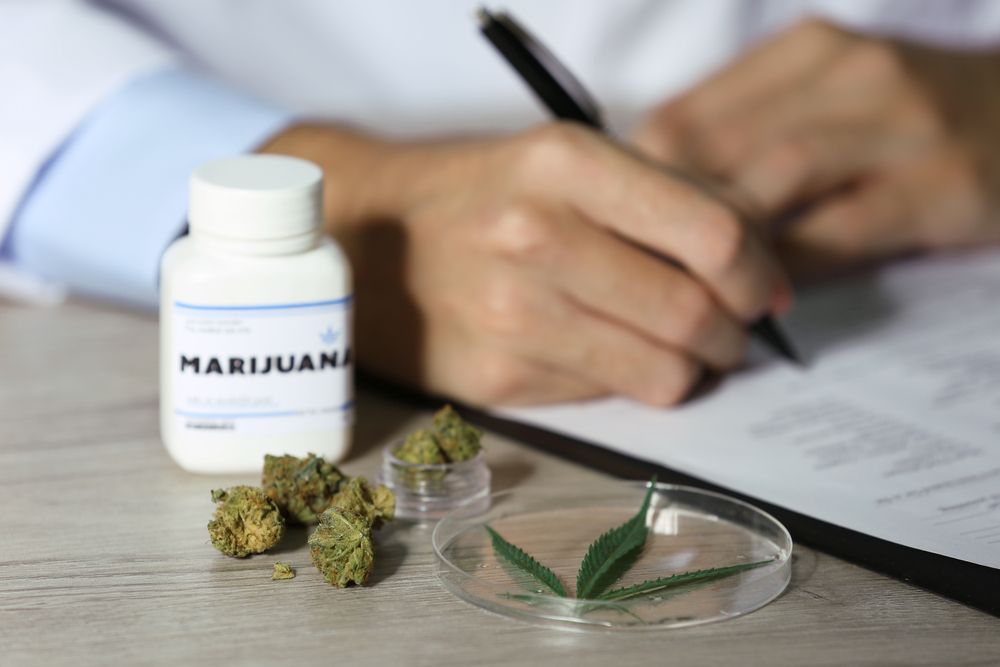 So, how can medical marijuana help you with multiple sclerosis?
A 2012 study, published in the Canadian Medical Association Journal, proved that sclerosis patients with painful muscle contractions experienced improvement in their conditions after smoking marijuana, while they didn't respond to previous treatments.
The research, conducted in a placebo-controlled crossover trial, proved that cannabis outperformed placebo in symptom and pain reduction in participants with spasticity, even in the ones resistant to treatment.
Those affected by multiple sclerosis often experience sleeping problems, mainly because of nerve pain.
The relaxing, pain-relieving sensation of marijuana helps you sleep better, which lets you feel rejuvenated the next day.
Most MS patients suffer from severe brain inflammation, resulting in destroyed neurons and progressively worse symptoms.
Cannabinoids are potent anti-inflammatories, especially THC and CBD. Medical marijuana can calm your immune system, helping you put a stop to the inflammatory assault on your nervous system.
Conclusion
The benefits of using medical weed won't appear the next day; your body needs to process the chemicals.
All in all, maybe it will take a couple of weeks; eventually, medical marijuana will help you take the edge off.
Be sure to pitch the idea with your doctor, you might be surprised to learn that not everyone is afraid of trying a great natural alternative such as cannabis! Choose right Multiple Sclerosis cannabis!