Growing cannabis is a rewarding and fun experience. And, if you have the means, you can create a small cannabis garden. This has the potential of producing a significant amount of marijuana, without the need to make a considerable monetary investment.  You can find all what you need for growing marijuana!
So, if you have a private yard, a rooftop, terrace or balcony, you can try growing weed outdoors. Still, we advise you to factor in the following aspects beforehand.
Don't overlook the climate you live in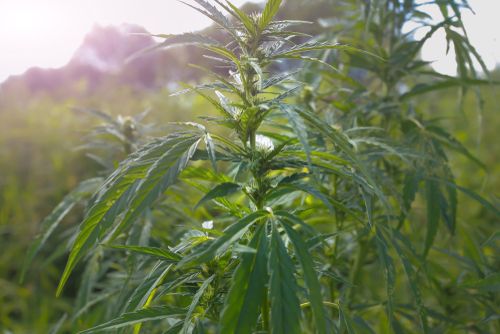 While it's true that cannabis is an adaptable plant, it is sensitive when it comes to extreme weather temperatures. So, if the temperatures are above 80 Fahrenheit degrees, this might determine your cannabis plants to stop growing.
Concurrently, temperatures below 55 Fahrenheit degrees can cause irreparable damage. At the same time, high winds and heavy rains will imminently diminish the yields, whereas an excess of moisture could cause mold and powdery mildew, particularly during the flowering stage.
Furthermore, you should consider the daylight changes, as well. For this, keep in mind that cannabis plants require proper lighting in order to reach maturity.
Choose the location attentively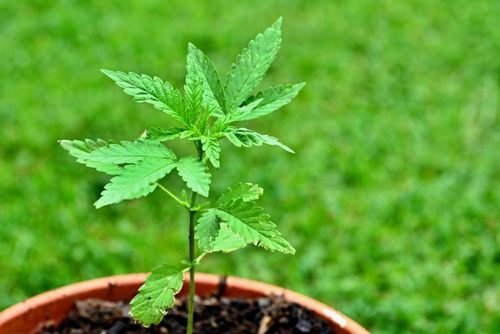 After establishing that the climate you live in is appropriate for outdoor cannabis cultivation, it's time to pick the actual growing location. This is, presumably, the most significant decision you'll have to make. Especially if you want to plant in the ground, or alternatively, in large immobile containers. Some weed cultivators choose to plant cannabis in containers so that they could easily move them depending on the weather. Choose one of the best containers for growing cannabis!
As a rule of thumb, marijuana plants should get 5-6 hours of direct sunlight per day, at the very least. Simultaneously, if the area in which you live gets a lot of wind, you might think of planting the cannabis in the proximity of a windbreak or anything of the sort.
And, of course, privacy is an equally important matter. Most cannabis cultivators prefer concealing their marijuana gardens due to potential thieves, or judgmental neighbors. Irrespective of what you decide in this department, bear in mind that cannabis plants may grow up to 15 feet, or even taller, so take this into account.
You should note that marijuana plants need a lot of nutrients during their lifecycle. Choose the best nutrients for your needs! Compounds such as nitrogen, potassium, and phosphorus play a crucial role in this respect. You could use commercial fertilizers that are targeted for home gardeners, as long as you have a basic understanding of how they function. Nevertheless, if you're a novice weed cultivator, you should choose a fertilizer that is designed for cannabis.
Additionally, you can test your soil in order to determine what type of fertilizer you should use.
Starting your own cannabis garden is an excellent plan, and you should pursue it if you have the means to do so. It gives you access to medical marijuana so that you can enjoy the numerous benefits it brings. Plus, cultivating whichever sort of plant, cannabis included, should be an enjoyable, relaxing pastime. So, go for it!