If you live in a state where medical cannabis is legal, you still cannot get it to treat yourself without a marijuana license. All the 22 states that have legalized weed require you to apply for this license before you can use it as medicine.
Since medical marijuana has just started to pick up ground, you might not know how to get it. Don't worry, we've got you covered. Let's look at the steps you must follow in order to acquire that license.
Step-by-step Instructions
Study the law and talk to your doctor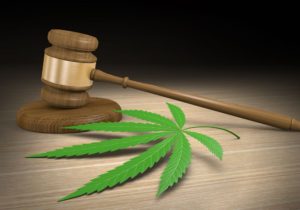 First of all, doing this will ensure you don't get in trouble with the authorities. If you plan on growing weed for personal consumption, make sure the condition you suffer from allows you to license cannabis in the first place.
Some states have long lists of conditions for which marijuana can be licensed, while others, like New Jersey, for instance, are sterner. Afterward, talk to your doctor. He is the only one that can give you the green light to use the kush as medication.
If you're 100% familiar with the law and you're eligible for a license, the next step is to fill out the form. You can find it on the Internet or at your physician's. In most cases, you can submit it via the Internet, as well.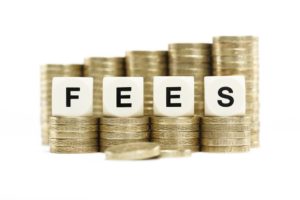 Some states will ask for a license fee. This can cost anywhere from 20 to 200 dollars, depending on the state you live in. Keep in mind that this is not set in stone. There are states where you don't need to pay a dime to get your marijuana license.
If you've done everything by the book, you should get your medical cannabis card in a couple of days. It usually gets in the mail, like a credit card would. Refrain from purchasing weed until your card has arrived, lest you get into an unwanted trip downtown to the police station.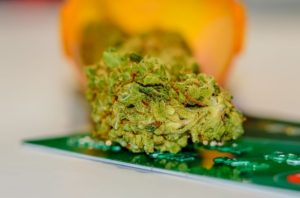 After your card has arrived, you can easily and safely get your marijuana from the weed dispensary. Be very cautious, though: if you're authorized to purchase cannabis from a source, don't try to purchase it from anywhere else.
If you do it, you could violate the legislation, so you're one step away from a world of trouble. And by the way, the paperwork with the doctor's signature should be in your wallet all the time.
Conclusion
Getting a marijuana license is compulsory if you plan on treating a condition with this plant. If you want to establish a cannabis-growing business, it will be more difficult to acquire a business license.
Plus, you'll have to know the legislation as well as you know your pocket because that's the only way you can get it. Hope this helped in clearing out the issue a little bit. It's certainly easier to do everything right than giving explanations to the police.