Hemp, Chia, and Flax seeds – no self-respecting nutritionist will ignore these on a diet!
Many wonder about the fundamental differences between one and the other, and some don't even consider hemp seeds at all.
In this article, we're going to uncover how they perform compared to the other, and you're going to see for yourself!

Protein
When talking about protein, hemp seeds outdo both chia and flax.
Two tablespoons contain about 7 grams of protein, roughly the same amount found in two egg whites.
Hemp seeds are also rich in amino acids, and they contain all of them, including the ones that your body can't naturally produce!
This is a rare trait among plant-based protein sources and a key advantage over the others.
Nutrients
Hemp seeds are excellent magnesium sources. Magnesium is a necessary mineral to regulate blood pressure and blood sugar. Just two tablespoons will get you about 116 mg of magnesium, a quarter of the RDI of magnesium.
Despite this, Chia seeds are high in magnesium while containing plenty of calcium. This is not the case with hemp and flax seeds. Besides this advantage, Chia is also richer in fiber, about 5 grams per tablespoon (whole seed).
Finally, flaxseeds provide something that neither hemp or chia seeds don't: lignans. These phytochemicals are linked to the prevention of breast and prostate cancer. But flaxseeds need to be ground, while chia and hemp can be digested whole.
In the same vein, hemp seeds are the most digestible of the three. This is a clear advantage because the easier proteins and nutrients are digested, the faster and better they work.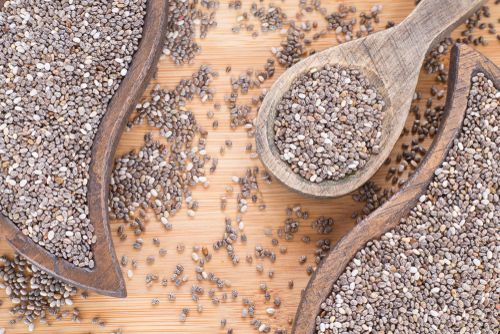 Profile
The nutrition profile of chia and flax seeds are special, but hemp's nutrition profile is unique. In fact, many consider it to be "better" given that it's got a 3:1 ratio of omega-6 and omega-3.
While not really "better," it provides the rare omega-6 fatty acid, GLA (gamma-linolenic acid).
Lastly, hemp seeds bring a wider variety of nutrients to the table, ranging from sulfur, copper, and phosphorous, to vitamins B (1,2, and 6), D, and E.
Price
While not consequential with nutritional value, we must consider how affordable they are. Generally, chia seeds are the cheapest.
A lb. of hemp seeds is around $9 to $15, while a lb. of chia seeds is about $4 to $6. However, hemp and chia seeds have a protein ratio of 10:4, meaning that you get much more protein out of hemp seeds.
As you can see, it's not that easy. For example, if you're looking to get the most protein, hemp seeds are better by a large margin. With a single lb. of hemp seeds, you'd get more protein than with 2 lb. of chia seeds.
Conclusion
You shouldn't really drop one for the other, but you can mix them to meet your needs!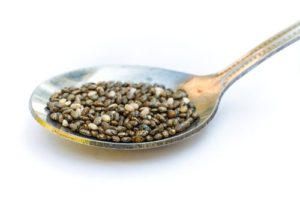 Finally, you should know that each seed has a different taste:
Hemp seeds have a nutty taste and aroma while being soft on the inside.
Chia seeds taste like poppy seeds, they're crunchy and dense and become plump when soaked.
Flax seeds vary in taste, from golden to brown. Golden has a nutty taste, while brown is earthier.
Think about what you need, and use the seeds that will help you!