It's time to pack your bags and go to Tempe, Arizona. The Errl Cup is just a stone's throw away now, and you can learn all you want about medical marijuana between the 12th and the 14th of January.
The Patient Competition
Generally, these competitions have entrepreneurs as participants. They usually come from all around the world to learn about weed growing tools, how to grow cannabis, and everything else needed to know in order to have a successful medical weed business.
The Errl Cup, on the other hand, is a competition that was organized just for patients – by other patients. The aim is to learn about the weed effects so that you remain a safe consumer – but it's also a good opportunity to have some fun. If you're a festival goer, you will have the opportunity of listening to some live music and watching people participate in glass-blowing demonstrations. You'll also eat delicious festival foods from the best Arizona food trucks.
This festival attracts a large number of attendees, and the number keeps growing every year. It's not really surprising, considering that this festival offers free entry for everyone wanting to have some fun. All you need is to be the owner of a Medical Marijuana Card ( Instructions to Getting a License for Medical Cannabis).
Sure, you have to pay if you want to buy something from there; however, if you're only sightseeing, you can get off fairly cheap.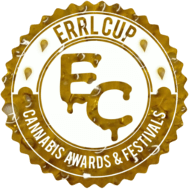 A History of the Errl Cup
Unlike many competitions that were established to determine which type of weed gives you the best high, this one has a completely different purpose: to see which one is the best medical marijuana you can get in the whole state of Arizona.
The convention is purely medical, and instead of focusing on the psychedelic effects, it focuses on the medical, calming ones. Most of the competitors are people suffering from conditions such as anxiety, insomnia, chronic pain – and all kinds of medical conditions that don't allow you a minute of peace.
The competition will be open to anyone that holds a Medical Marijuana Card and to every Arizona Dispensary. If you are one of the two categories, you may bring your own flowers, e-juices, concentrates, and CBD formulas. Bear in mind that you may only bring up to one ounce of the product with you so that you remain within the cannabis law.
There is a total of twelve categories for dispensaries and four for the medical marijuana cardholder patients.
Depending on what you're there for, there are medicated and non-medicated areas. If you're just there out of curiosity, you may try the normal foods and drinks. If you want the extra kick, there are several weed recipes there that you can try as well.
Final Thoughts
This competition is bound to be entertaining, so there's no reason why you shouldn't go take a look. Plus, if you are a supporter, you may sign a petition there to legalize marijuana in the state of Arizona. How and where to buy cannabis in Arizona you can find here.