Who doesn't love burgers? We wouldn't be bothered with having one daily. And if you combine your favorite meal with weed, then you've got yourself a winning combination. As you already know, cannabis is slightly becoming more and more used for medical purposes.
Still, many people aren't keen on smoking or vaporizing it. Truth be told, smoking or vaporizing weed isn't the only way of getting it into your system. Including this magic ingredient in your recipes is worth considering. Cannabis-infused burgers are among the best-tasting dishes you can prepare at home when it comes to cooking with cannabis. Choose which high-quality cannabis to use for this purpose!
That being said, today we will teach you how to prepare marijuana burgers.
Here's What You'll Need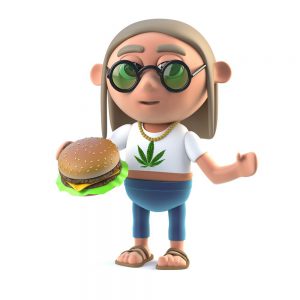 1 lbs. ground round beef
3 – 3.5 grams of high-quality cannabis
1 tsp. ground mustard powder
1 tsp. salt
5 tsp. Worcestershire sauce
Cheese
Buns
Condiments
1 tsp. fresh ground black pepper
Directions
Start withpreheating the oven to 215 Fahrenheit degrees. Place the cannabis powder on an aluminum foil. It should bake for 90 minutes. We know that this may seem like a lot, but that is how long it takes for the herb to decarb for cooking this marijuana burger.
Next, you should preheat the grill. The heat should be medium, not too high nor too low. Now, we'll move on to preparing the burger concoction.
So, get a bowl and add the beef, sauce, mustard powder, and the condiments, depending on your taste. Pay attention to combine the ingredients evenly without over mixing. Create 6 even thin patties, whose thickness should be about 1-2 inches. Spread the powdered cannabis on three patties, preferably towards the center of the patties. Top the patties with the other three; afterward, you may seal the edges.
Next, we'll move to grilling the weed burgers, over medium-heat, ideally. Depending on your preference, you should flip them once they reached the desired cooking level. If you enjoy your burgers medium rare, then you should leave one for approximately four minutes on each side. If you're a cooking enthusiast and you want to get all technical with preparing the perfect weed burger, then you could use a meat thermometer to track the cooking process.
Once you're done with prepping the actual weed burgers, you can move on to assembling the meal. You can eat your weed burger on a bun, or bun free, depending on what you want. Make sure to include your favorite side dish, and you'll definitely love your weed burger! On a final note, cannabis edibles may take between 45 and 2 hours to kick in, so make sure you don't eat your burger right away!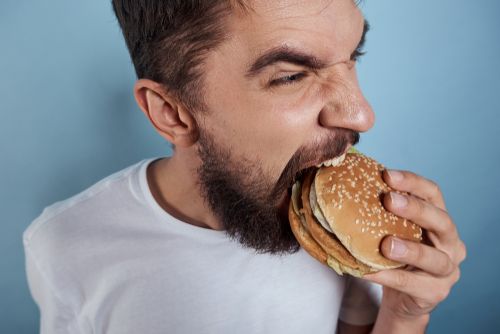 As you can see, if your doctor has prescribed you medical marijuana and you don't really like smoking it, there are numerous ways in which you can ingest it. In fact, you can easily incorporate cannabis into all kinds of delicious meals. Aside from that, smoking weed can harm your lungs' health; still, adding it to your food doesn't have any negative effects whatsoever, which is excellent, if you ask us.