Few sweets are more tempting than red velvet cupcakes. Who doesn't love chocolate? And when it comes to the red velvet form, it becomes much more appealing altogether. Not to mention that the cream cheese frosting is to die for.
And, fortunately, by adding marijuana to this delicious recipe, you'll also be consuming the recommended dosage of cannabis. Baking red velvet chocolate marijuana cupcakes takes approximately 45 minutes. Now let's move on to the steps you should follow.
Ingredients
1 ¼ cups of flour
½ cup cannabutter or another type of marijuana-infused butter
¼ tsp. salt
1 tsp. baking soda
3 tbsp. cocoa powder
1 cup of sugar
2 tsp. red food coloring
1 tsp. vanilla extract
2 large eggs
½ cup sour cream
1 tsp. white vinegar
Cream cheese frosting ingredients:
¼ cup butter
1 package of room temperature cream cheese
2 tsp. vanilla extract
1 box powdered sugar
2 tbsp. sour cream
Directions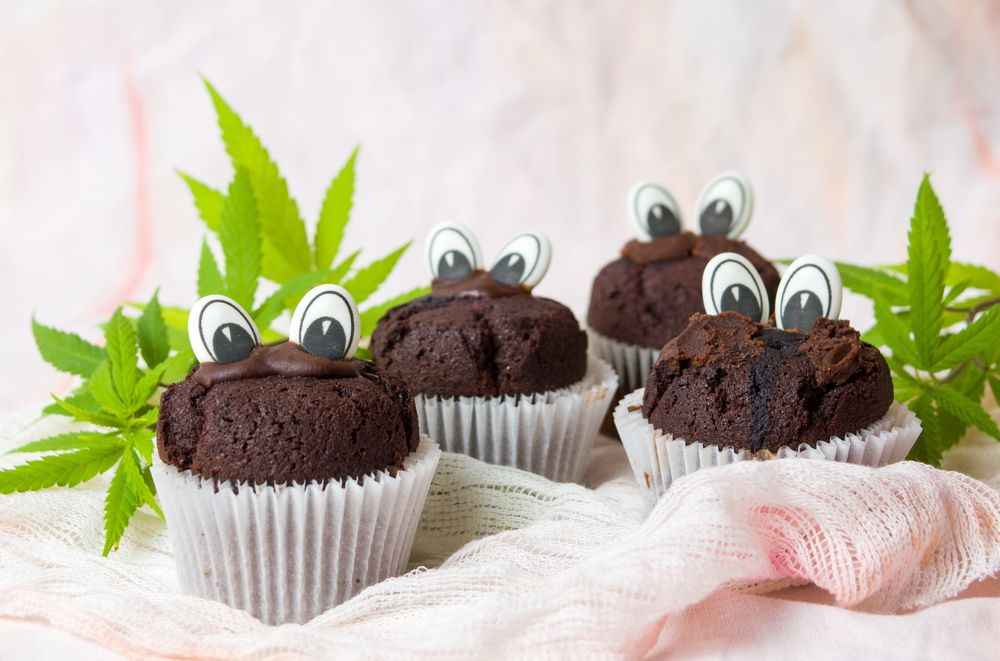 To begin with, you should preheat the oven before starting the actual cooking. Afterward, you should line the muffin pan with cupcake liners.
Take a big bowl that could easily accommodate a generous amount of ingredients and mix the flour, salt, and cocoa powder. Use another bowl to combine the liquid ingredients. Mix the cannabutter with the sugar, until the texture reaches the ultimate level of fluffiness. Keep adding one egg at a time, while whisking. Afterward, add the food coloring and vanilla extract.
The next step is incorporating the sour cream into the flour combination. Make sure you do that gradually for the best results, as you keep blending at all times.
You should use a different bowl for combining the baking soda and white vinegar. As soon as the fizzing stops, you should add it to the batter while continually mixing.
Afterward, it's time to separate the batter and transfer the mixture to the liners. Ideally, the liners should be approximately ¾ full.
Now, moving on to how much time you should bake the red velvet chocolate marijuana velvet muffins; we would have to say somewhere between 20 and 25 minutes, depending on the oven.
As tempted as you might feel to start devouring the marijuana cupcakes right away, please be patient and allow it to cool beforehand.
During this timeframe, you can direct your attention towards prepping a frosting. For this, you'll need to start beating the room-temperature cheese cream. Add the sour cream, butter and an ounce of vanilla extract. Continue whisking until the content is fluffy and light. Afterward, you may gradually incorporate the sugar, while continually beating the frosting so that the texture is creamy.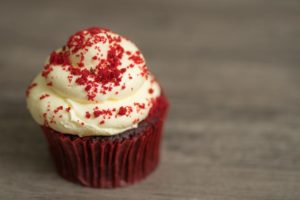 Once your marijuana cupcakes have cooled down, you can decorate them with the frosting. And there you have it: 12 delicious chocolate cannabis treats you can relish! You needn't necessarily save this special recipe for an occasion. Any day can be a celebration if you have the most delicious treats at hand. So, next time you're clueless regarding what dessert you should prepare, this marijuana chocolate cupcake recipe will come in handy!