If you're looking for another great way to ingest some marijuana, you found it! Weed rice krispies are an equally-sweet alternative to other similar marijuana desserts.
Don't worry if you're not a skilled cook; this recipe is as beginner-friendly as boiling water.
You will need to prepare some cannabis-infused butter recipe first. It's colloquially known as canna-butter, and it can be somewhat time-consuming for beginners. Rest assured, however, the first batch should last for you many servings, so you don't have to do it often.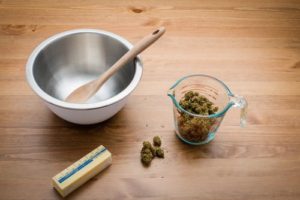 Ingredients – Canna-Butter
1 pound of unsalted butter
1 oz. of ground cannabis (find Cannabis + Marijuana Seeds just for yourself!)
1 cup of water
Preparation – Canna-Butter
Pour the water, butter, and cannabis in the bowl of a slow cooker.
Cover it, and allow the mixture to cook on low for 8 to 24 hours. Be sure to stir occasionally, don't forget that the longer the butter infuses, the stronger the final product will be.
I suggest you store the canna-butter in some glass container; this prevents plastics slipping into the hot butter. I also recommend allowing your butter to "separate" overnight; just let it refrigerate until you have to use it.
Once you have your butter ready, you can prepare your weed rice krispies!
Ingredients – Weed Rice Krispy Treats
Miniature marshmallows – 4 cups
Canna-butter – 1/4 to 1/2 cup
Crisp rice cereal – 5 cups
Wax paper (or a buttered spatula)
The type of cereal you use will heavily influence the final product. Chocolate lovers could use Cocoa Krispies, while others might enjoy some Fruity Pebbles.
Preparation – Weed Rice Krispy Treats
Turn the stove on low heat, and put your pan on it. Spread your butter on the pan in order for it to melt.
Add the marshmallows and stir well, ensuring they melt and combine with the mixture. Cook the marshmallows with the butter for 2 minutes.
Get the saucepan off the heat, and then add the rice cereal. Stir to make sure that the mixture is coated with cereal. Grease a 13×9-inch (or similar) pan.
Put the mixture on the greased pan with your wax paper (or buttered spatula). Press it into the pan; ideally, it should look even.
Let the krispies cool down. Afterward, slice them into several 2×2 inch squares.
You can enjoy them now, but you can also store them in the refrigerator, typically up to a week
Conclusion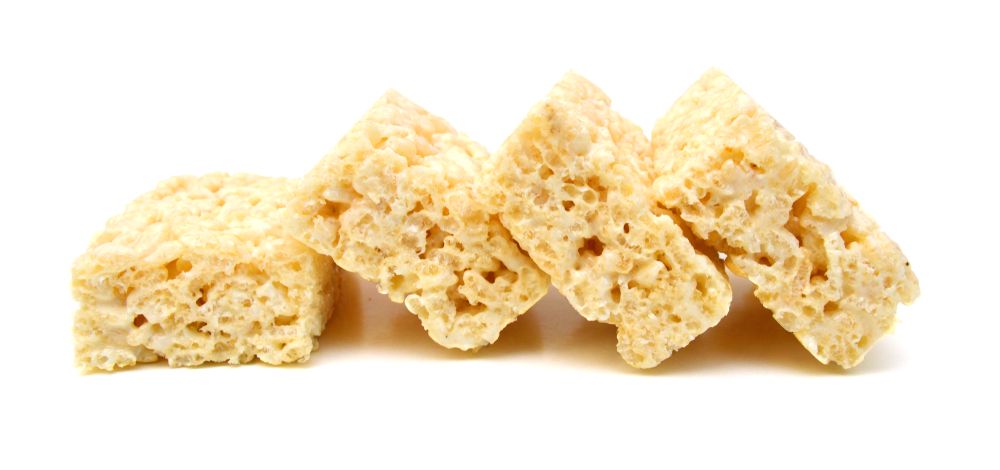 Digesting marijuana isn't as effective as vaporizing or smoking it. When you eat it, cannabis doesn't go straight into your bloodstream.
You should feel some of the weed effects within an hour or two after the ingestion. But that varies depending on your weight, and overall resistance to the chemicals.
If you're using medical marijuana, add some of that in your treats! It's a great way of taking your treatment while indulging in a sweet and delicious treat. Read also Easy and Delicious Weed Brownie Recipes or Cannabis-Infused Firecracker Biscuits Recipe.